The Child Advisory Board visiting the Ombudsperson for Children
On April 24th the members of the Child Advisory Board were received by the Ombudsperson for Children in Croatia Helenca Pirnat Dragicevic and her advisor Lidija Petrovic. With them, the members discussed the concept of child rights and asked the Ombudsperson questions about her work. They also showed the knowledge of the UNCRC and pointed out to the Ombudsman that their right to participate is now being respected. The members talked about the AWAY project and their role in it.

The members also shared their personal stories and insights about their lives. One of them said: "My dad had to raise me on his own because my mum died. My behavior wasn't good, but I didn't know any better. My grades started to be worse and I was running away from school. That's how I ended up living in the institution. Now I can see that I was acting immaturely and have learned from my mistakes. I'd like to share my story with other children and youth to encourage them to care about how they live and behave. Right now, my grades are good and I was even involved in some competitions at a national level. I turned 18 two months ago and I could have left the institution. But I didn't want to. I wanted to graduate from high school first and then I will return to live with my family. One day, I'd like to work with children."
During the meeting, a Croatian Radio's journalist was present who invited the members to her radio show.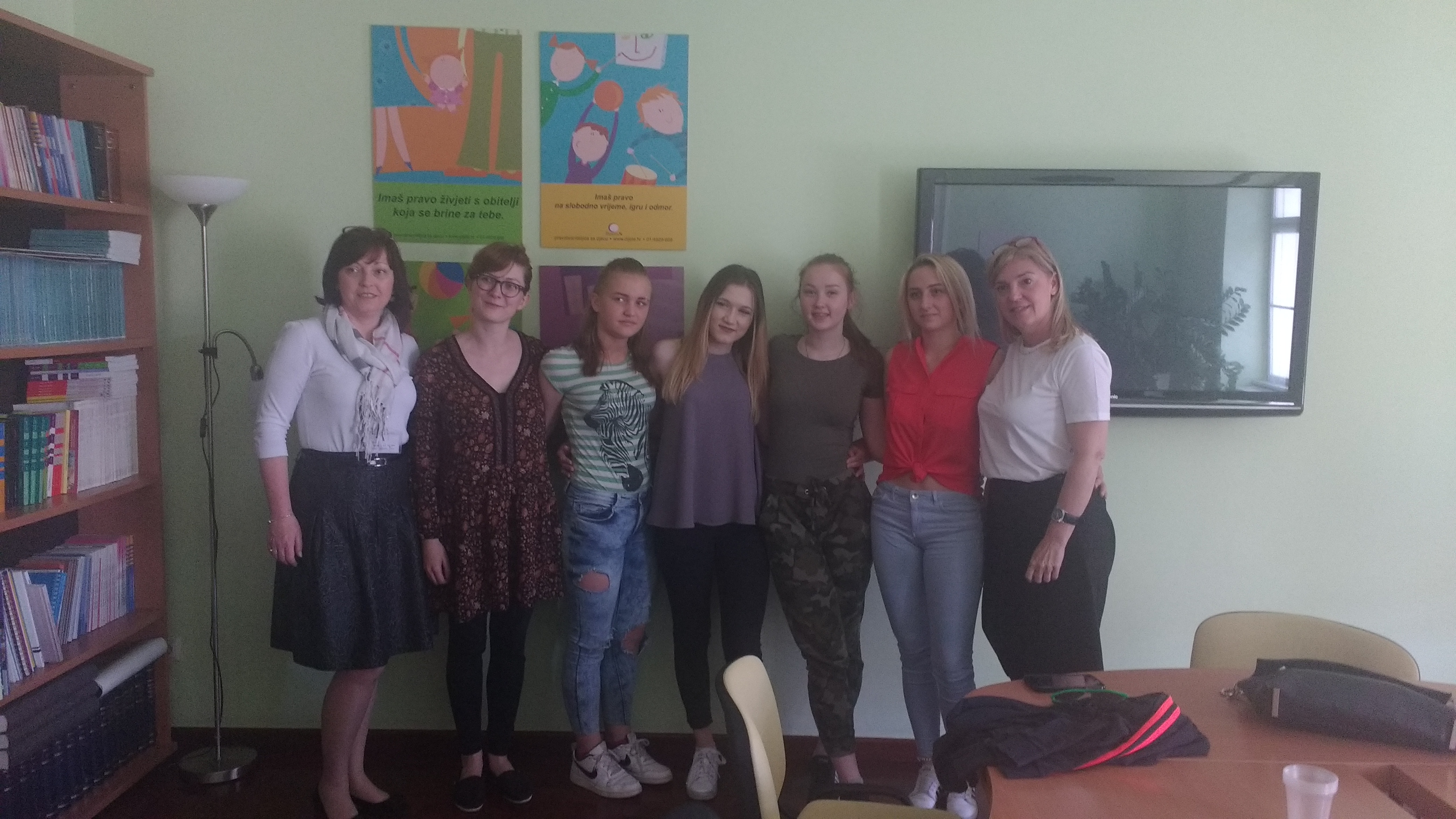 The Child Advisory Board is one of the activites of the project Alternative Ways to Address Youth (AWAY). Here you can read the latest news about the project.