The Child Advisory Board on the Croatian Radio
On May 16, 2018 members of our Child Advisory Board had their first media  presence together with the project coordinator Anamarija Vuic. They were hosted by the journalist and editor Barbara Vid in the radio show "Civil Society" on the Croatian Radio. Together with Ms. Vid, they talked about their role in the AWAY project, what is it that they have learned and did so far. Also, they shared the anecdotes from the meetings and visits to the institutions. Here you can listen to the whole show (in Croatian).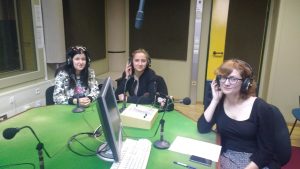 The Child Advisory Board is one of the activites of the project Alternative Ways to Address Youth (AWAY). Here you can read the latest news about the project.